Sites and places
St Hubert Church
One of the dominating features of the tiny village of Stoumont is the St Hubert Church. Historically it seems to have played no role of significance in the "Battle of the Bulge" apart from being just a very large stone structure.
At present there is a memorial site on the side of the church.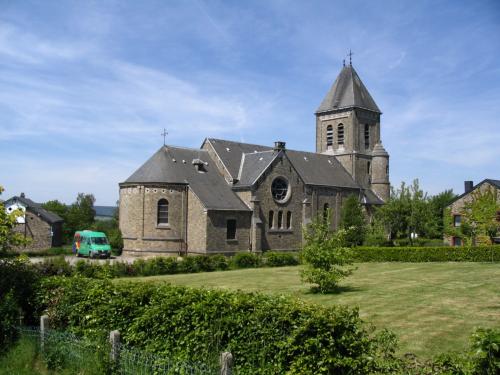 St Hubert church in 2003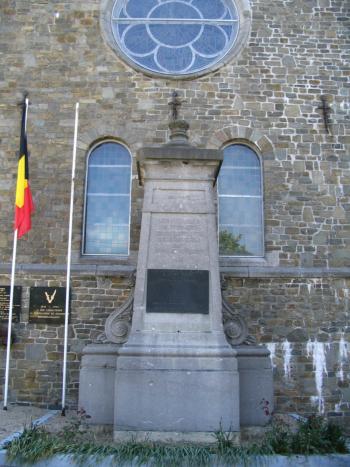 Memorial site on the side of the church, the big stone pillar is actually a WO1 memorial, the black stone slate on the left remembers WO2.
ASL Data
Module:
Kampfgruppe Peiper I
Map:
'St'
Hex:
I20
Type:
Stone Building
Height:
Ground floor, 1st floor.
Victory points:
1
Scenario:
- KGP-CG1 Clash at Stoumont
Geography
Name:
St Hubert Church
Place:
Stoumont
Belgium