Sites and places
Chateau de Benouville (and Chapel)
The Bénouville Chateau is situated on the west bank of the Caen Canal, approximately 1000 yards south of the village. The chateaux is clearly visible from the site of Pegasus Bridge.
The Chateau is a truly massive building. Build in 1770 it holds a spectacular view over the entire Benouville village, the canal and Pegasus Bridge. In ASL it is represented as an level2+rooftop building, but could easily pass for a level 3 building. The Chapel is still there and is probably larger than most houses in the immediate surrounding.
The castle is open to the public and guided tours are given in the castle. When visiting the area it is certainly worth a visit, don't miss walking the beautifull castle grounds and enjoying the view from the large airy castle chambers.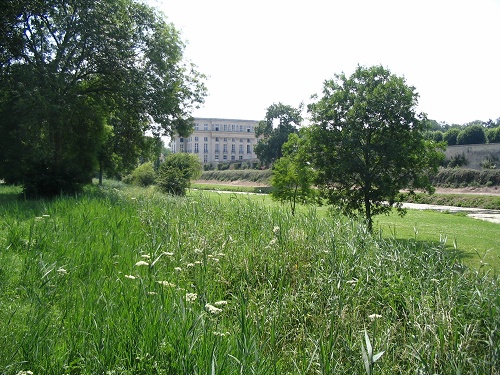 The castle as seen from the the 'Chemin de Halage' road (K18) by the canal
After the taking of Pegasus Bridge, Corporal Wally Parr and three comrades moved to a gun pit (the one visible on one of the pictures from Pegasus Bridge elsewhere on this website) and busied themselves exploring the mechanics of a German anti-tank gun. Convinced that enemy snipers were shooting at them from a nearby château, Parr started putting shells though the top floor, spacing them along the building. Howard, appalled, dashed over to him and ordered him to cease firing because the château was being used as a maternity hospital.
Luckily there were no casualties, and the occupants assumed that it was the Germans who were shelling them, creating a bit of useful bit of propaganda.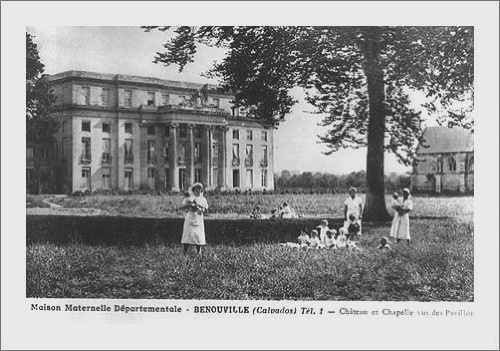 The castle (in use as maternity hospital in WW2) pre war.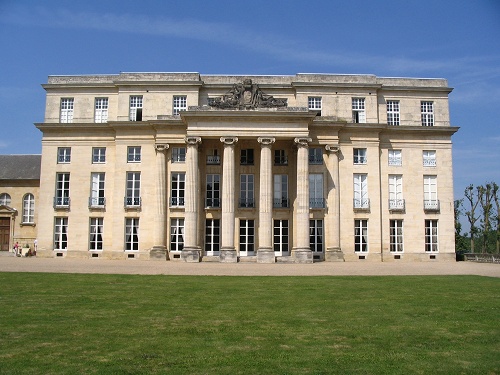 The main building (C15/C16).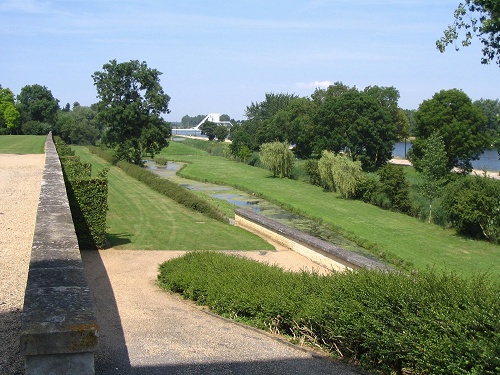 The view from the courtyard (F16) to Pegasus Bridge (in the distance).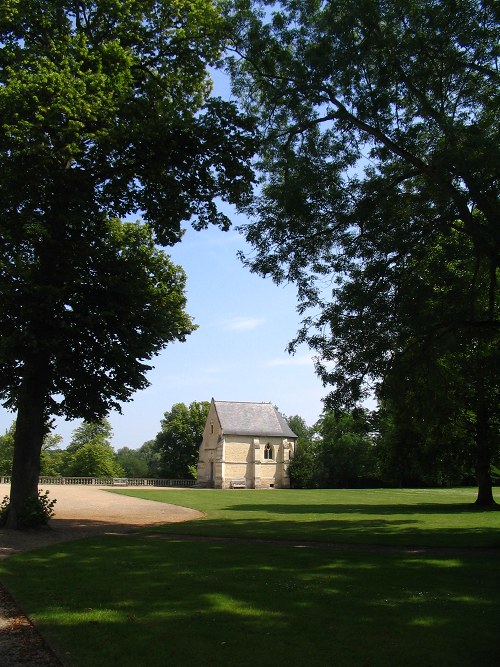 The chapel (B16)
ASL Data
Module:
Pegasus Bridge
Map:
'PB'
Hex:
E15 (castle) and B16 (chapel)
Type:
Stone Building
Height:
Castle : Level 2 with rooftop location.
Chapel : Ground level with steeple.
Victory points:
Special
Scenario:
- PB1 Ham and bloody jam
- PB6 It's about time
- PB-CG1 Coup de main
- PB-CG2 Hold until relieved
Geography
Name:
Chateau Benouville
Place:
Benouville, France