Sites and places
Old Chapel
Amazingly finding even a small building like this was very easy using only the ASL campaign map.
Despite the ASL map being a hand painted one, and that it represents the way the village looked 60+ years ago, it still is very very accurate in depicting even single building within a margin of only a few meters.
The Chapel building like the church is not mentioned anyware in the history books, but till its worth 2 (?!) victory points on the ASL map - one more than the multi-level massive church right next to it.
The building is not used as a chapel any more, but seems to be up for rent for parties.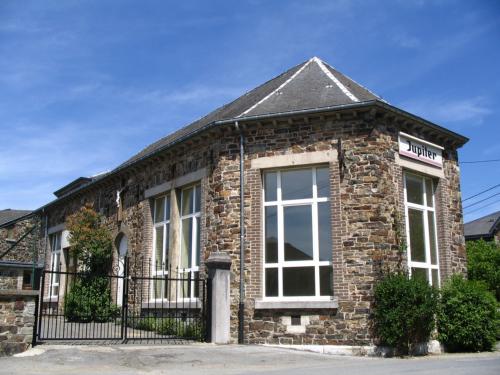 Old Chapel in 2003.
ASL Data
Module:
Kampfgruppe Peiper I
Map:
'St'
Hex:
M17
Type:
Stone Building
Height:
Ground floor
Victory points:
2
Scenario:
- KGP-CG1 Clash at Stoumont
Geography
Name:
Old Chapel
Place:
N33 Stoumont-La Gleize
Belgium