News archive October-December 2005
December 25 - Merry Christmas and happy holidays!
News admitted by : Skye
Ho-ho-ho! Merry christmas to you all!
I'd like to take the opportunity to thank you all for visiting this website, it's been fun gathering the news (and some content) about MMP's ASL game system last year, it surprises me at times how many people have an active intrest in a 20 year old boardgame in the digital age, no matter how good it is.
I think the 10.000th visitor mark will be reached on this website before the end of this year after launch in april, and I hope it has been of some use to (in particular) new players who visit. Should you feel that you have a contribution to make (an after action report, some good pictures, artwork, a scenario, game aid, stories or just some news) then please contact me by email and we'll give your stuff some webspace over here.
For now, enjoy your holidays and remember; roll low!
December 21 - "Valor of the Guards" in preorder , possible reprint of "Red Barricades".
News admitted by : Skye
Multiman Publshing is really starting to get it's release schedule on track the last couple of months. Today, they placed the historical module "Valour of the Guards" on pre-order for $48.75 and are considering a reprint of the other Stalingrad historical module: "Red Barricades" all according to Keith Dalton from MMP.
Valour of the guards will contain:
* Two 22"x32" full-color mapsheets
* Three countersheets
* One ASL Rules Chapter with all the rules required for both scenario
and campaign games
* Up to four Campaign Games
* 10 Scenario Cards with 17 scenarios
* Three 8" x 11" Player Aid/Roster cards
For more details see the MMP website here, and even a sneak peek at the new map here.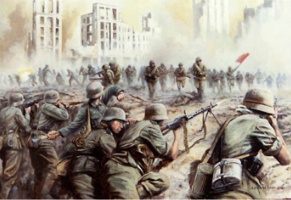 Please note that you need the "Beyond Valour" ASL module to play any historical Stalingrad campaign game, but there is good news on that front as well : MMP is shipping the "Beyond Valour" games to those who pre-ordered it, so the module should be available for public sales within weeks.
December 19 - "Armies of Oblivion" status update
News admitted by : Skye
Another status update from Multiman Publishing on the "Armies of Oblivion" game, as stated by Brian Youse (MMP):
" -All remaining components for AOO are turned in to the printers today.
-We've already received the boxes and ASLSK-style maps.
-We've approved the final color-proofs of the countersheets (last week).
-The overlays are being delivered this week.
Now all we can do is wait for the printers...
We should have enough mounted boards to take care of the preorders barring some catastrophe that we discover when we open the boxes of boards - lots of boards damaged in warehouse moves, misprinted boards, or something like that. When we run out of boards (and even if all the mounted boards are pristine we're still gonna run out shortly after the preorders are finished) we will begin building the modules with ASLSK-style boards. At that point, the price will be adjusted downward accordingly to reflect a decreased cost. "
It's getting close :-)
December 11 - After action report "Welcome back" part III
News admitted by : Skye
Again not a lot of news, except that Multiman Publishing has ended the "make some space sale", so the only bargain that remains as far as the ASL game system goes is "Pegasus Bridge" for just 15$.
I have finished part III of the ASL Starter Kit after action report though, so if you would like to read how some else plays ASLSK you might enjoy reading it. You can go directly to part III here, or read everything from the beginning here.
November 29 - "Armies of Oblivion" release date
News admitted by : Skye
No updates on the site in a long time as you may have noticed, as the news is pretty slow in the ASL community this month. However, some good news was posted by MMP on the forum at Consimworld yesterday.
Armies of Oblivion, the 10-year awaited core module of the ASL game system is to arrive within two months now, as stated by Brian Youse (MMP):
"AOO should be ready in January so it'll bill in January, as the game is shipped.
Brian Youse"
So don't spend all your money at Christmas just yet :-)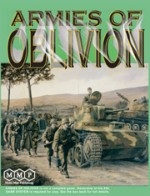 I hope there will be some more news soon, in the meantime I'm working on part III of the ASLSK1 AAR posted on this site, should be done pretty soon so if you like the Starter Kit then keep an eye out for it.
November 3 - "Armies of Oblivion" and BV reprint almost done
News admitted by : Skye
Yes people, it's happening. The final core module for ASL seems to be close to release, see the Multiman Publishings latest progress report:
"Beyond Valor- All components are at printers being printed. At this
point we're at their mercy just waiting for it all to come in.

Armies of Oblivion - everything is at the printers being proofed
except for two odds-n-ends pieces of paper Brian needs to finish.
GotWe have proofers going over Chapter H, countersheets, and scenario
cards again. Perry's collating those responses, fixing with printer
then all set to print. - Keith Dalton"
November 2 - "Operation Veritable" on sale at MMP
News admitted by : Skye
Another chance to get a very nice soon-to-be-extinct ASL product on a bargain price guys. Head over to the MMP website to check out their sale. I think Operation Veritable is a very nice product, and trust me on this: it's 25$ well spend. Also take a look at DAK2, in my humble opinion one of the best 'hardcore' board wargames released the last couple of years.
Please also note that MMP changed shipping rates. If you PRE-ordered something from MMP then it's likely you will pay more for P&P now. The changes:
Airmail to Europe changes by $5, from $22.75 to $27.75 for both AOO and BV.
That hits the vast majority of individual preorders, a change in shipping from $2.50 to $5.
October 23 - Mail from MMP: 'Target Arnhem' arrives!
News admitted by : Skye
Today MMP's free giveaway game arrived in the mail. Yes, you heard it. A FREE wargame complete with rules , mounted counters and a nice gameboard. Isn't that a cool gesture by publisher MMP? All you pay is the P&P!
It looks like a fun little game, with about 2 hours play time and very well suited to show friends who have never played a wargame what it's all about. There are some simple rules for supplies , reenforcements, step-by-step damage reduction of units and simple terrain effects on movement and firepower.
I have a feeling that the game is a little pro-allied (unlimited supplies to repair the XXX corps units?! - what's that all about!?) but I guess that only serves to make play easier for a player new to boardgames.
If you like to take a better look at the contents of "Target Arnhem - Across Six Bridges then check out this high res picture here.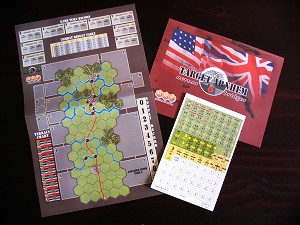 October 19 - Production update from MMP
News admitted by : Skye
MMP released an update about how they are getting along with 'Armies of Oblivion' and the reprint of 'Beyond Valour" ;

"Received proofs back for 9 BV countersheets, 14 maps, and boxes for AOO and BV. Will return to printers tomorrow after I can go over them. Getting odd-n-ends pieces to Perry tonight for proofing, distribution to some blind proofers. SW allotment charts, stuff like that. Last remaining piece on my end is cleanup of 11 scenarios importing new counter artwork. Should be done this week, probably by Thursday night playtest." -Keith MMP"
October 8 - Playtesters wanted : Czech legion in Siberia
News admitted by : Robert Hammond
Between 1918 and 1920, 60,000 Czech soldiers, stranded by the fortunes of war, travelled over four thousand miles through enemy territory, inflicted defeat after defeat on the Red Army, took control of the longest railway line in the world, formed a free Siberian republic and 'liberated' a fair chunk of Russia's gold reserves along the way.
They were just trying to get home.
This is a quote from the untold tale of the Czech legion in Siberia, a small episode in world history that caught the attention of Robert Hammond who designed some ASL scenarios about it, and is looking for playtesters (and possibly publishers later on). If you feel you can help him out, then please send a mail to me and I will forward it to Robert (posting his email adress here will invoke a lot of spam).
October 8 - ASL T-shirts for sale
News admitted by : Skye
MMP has some T-shirts for sale on their website with the cover of the ASL Starter Kit on the back and ASL logo and "20th Anniversary 1985-2005" on the front chest (pocket area). Sizes are L, XL, and XXL, pricing is $15 plus shipping. I ordered one to impress the girls at the next ASL tournament :-)
October 6 -Starter Kit #2 Arrived!
News admitted by : Skye
After two months in transit my ASL Starter Kit #2 (ASLSK2) arrived . Just in time take it with me on a trip to the Ardennes with some friends next week. I took to the occasion to write an overview of the game, which might be helpfull to those new to of world of ASL, or to those who are thinking about this wonderfull new game.
I hope you enjoy it, read more here.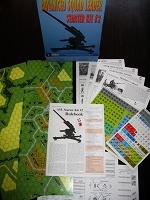 October 3 - MMP looking for playtesters!
News admitted by : Skye
MMP posted the following response to a question regarding the 2006 production schedule for ASL, and about when to expect the Finnish module after Armies of Oblivion:

Journal 7 - due in 2006, slowed mainly due to lack of playtesters (HINT-HINT-HINT)
Valor of the Guards
Few Returned - Mark Pitcavage's scenario pack
Action Pack 3
Haaka Paale (The Finnish Module) This one also needs playtesting (HINT-HINT-HINT).
ASL Starter Kit #3

Of course, much of this depends upon what hits its preorder number.
Here's my shameless plug for playtesters. If you want to help get ASL product out, the best thing you can do is help playtest . Contact Brian or Perry to help. We need folks who can put in some time on Journal 7, and eventually, HP. A big thanks to those already playtesting and proofing for us. This is what we know right now."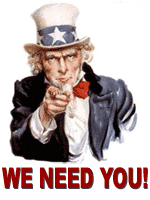 So.. If you want those new ASL products, now is the time to put your errr... playtesting skills where your money is and send them an email to help out! :-)
October 1 - Info about 'Beyond Valour' reprint
News admitted by : Skye
Hurrah! The most important core module of the whole ASL game system is at the printer right now, so people new to the hobby should be able to get underway in no time. The "new" Beyond Valour box sure will be a mighty package with it's 10 map boards and 24 scenarios (!).
MMP posted some more info about it, especially about the scenarios it will contain. Interesting, but it makes one wonder if the mentioned errata are now official..?
"Below are the scenarios included in Beyond Valor 3rd edition. All of these scenarios can be played with only what is in BV 3rd edition. Some VC and SSRs have been re-worded slightly to tighten them up. Some substantive changes were made in order to improve play balance. If any substantive change was made, the scenario was annotated as updated.

Scenarios 1-10 are from the original Beyond Valor. No substantive changes were made other than incorporating previously identified errata.

- 1 Fighting Withdrawal
- 2 Mila 18
- 3 The Czerniakow Bridgehead
- 4 The Commissar's House
- 5 In Sight of the Volga
- 6 Red Packets
- 7 Dash for the Bridge
- 8 The Fugitives
- 9 To the Square
- 10 The Citadel

Scenarios 123-136 are re-printed scenarios from the General and the Annuals (and Journal 1). Substantive changes are indicated.

- 123 The Borders are Burning (was A10).
- 124 On The Borderline (was A16).
- 125 First Crisis at Army Group North (was M; updated to increase turn length to 8, and to add one Russian LMG and 4-4-7 [to 8]).
- 126 Commando Schenke (was A80; updated to add one Russian 447 [to 11] and decrease German Sniper [to 2].
- 127 Land Leviathans (was Q).
- 128 The Defense of Luga (was W).
- 129 Slamming of the Door (was A7; updated to revise the circled numbers in the Turn Record Chart for the turn of entry of the German reinforcements and their relationship to the VC; circled numbers are now 2 in turn 2. 4 in turn 3, and 6 in turn 4. The number of CVP required for the Russians is increased by the circled number of the turn of entry of the reinforcements).
- 130 Debacle at Korosten (was A106).
- 131 The Penetration of Rostov (was A17).
- 132 Hill 253.5 (was T7).
- 133 Block Busting in Bokruisk (was J8).
- 134 Counterattack on the Vistula (was A21; updated to revise the VC to increase the German CVP cap from 19 to 24).
- 135 Acts of Defiance (was A68).
- 136 The Agony of Doom (was A8; updated to revise the VC to decrease the number of multi-hex buildings that the Russians must control from 5 to 4).

- Boards are (if memory serves me): 1,2,3,4,5,8,20,21,22,23.
- Counters are: Information (all) [EXC: some stuff from historical modules]
- German (all) [EXC: some stuff from historical modules]
- Russian (all) [EXC: some stuff from RB]
- Dice are: 4 (red, white, blue, and probably purple although I was pushing for black- Perry)"