News archive August 2005
August 30 - Sneek peek at maps for Starter Kit #3
News admitted by : Skye
Now Starter Kit #1 (Infantry) and #2 (Guns) are complete so the wait is on for ASLSK #3 (Vehicles). MMP is looking for scenario writers and has a draft version of the maps that will be used. Take a to see what they will look like, but remember , these are just the 'first cut' versions.
The Maps:
Also hinted is that ASLSK3 will use only Russian , German and American units. No Italian tanks then?
August 28 - End of my vacation :-(
News admitted by : Steve Gertsch & Sam Tyson
As you might have noticed , it's been a little quiet here on the news front. Sorry about that, but I was in (on?) the island of Malta for two weeks, diving and taking it easy on the beautifull coast there.
For those with an interest in diving and WW2 history I'd reccommend a visit to the island. It is one of the most heavilly bombed places of WW2 and a ton of World War Two hardware has been sunk or shot down around the island. One of my trips took me to a dive-site at Valletta where the HMS Mauori has been sunk by a German airplane in the harbour in 1942. Very spectacular dive.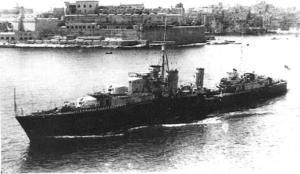 HMS Mauori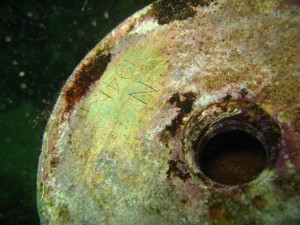 Main gun shell I found diving at the wreck of HMS Maori, note the inscription on the casing "N 1941"
Pretty soon my "Starter Kit #2" and "Fire in the Sky" games will arrive by mail, and I'll be able to expand a little about the contents of those. Also in the works on this site is a new "Historical battle" feature with pictures of the 'Primasole Bridge' area - the ASL campaign covered in Journal 6 published by MMP.
I am also working on an after action report from the Starter Kit with pictures, to help new ASL fans along a bit, so check back in a week or so when I hope it's done. Also please note that the "ASL stuff" section has been updated with a few new features a couple of weeks ago, the 'errata' section in particular should be quite usefull.
Thanks to Sam for mailing some new links (see links section) and to Steve about the news that ASL logbook has been updated to version 2.0, for those who like to put ASL data in databases.
**Updated** August 12 - MMP 'Starter Kit 2' production update
News admitted by : Skye
Still no Starter Kit 2 in the mail ? That could be about right, MMP is still wrapping up production.
The following was mailed on one of the message boards:
We begin collating (more than what we need for a tournament) of the ASLSK2 on Monday. We'll probably start shipping on/about Wednesday, assuming we can fill orders and build enough to get started.
We've got a little bit of help coming on Monday and Tuesday to speed the process along.
- Brian (MMP)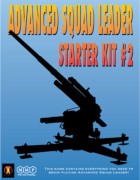 -> UPDATE 28-08-2005 :
Both Fire in the Sky and ASLSK2 are shipping to customers!
August 6 - 'Heat of Battle' production schedule update
News admitted by : Skye
Some news from Heat of Battle, the producers of some nice ASL products out there;
"Most of the stuff for FF2 is at the printers and we have started the process. I am expecting proofs next week and depending on how that goes will have a good estimate of a more specific release date.

RBF3 ("Recon by Fire, issue 3" -red) and Special Forces. We are well behind on these but working to catch up. Part of the problem as some of you know was the destruction of my memory stick. Almost all files have been restored at this point, the exception being that I am currently having to rewrite some of the articles. We had planned to release these at ASLOK, but I can pretty assuredly say that is not going to happen without some sort of miracle. RBF 3 is a very meaty issue, and we also plan to do a reprint of the APC Player Aid in it since some of them had the problems with the note numbers turning into symbols. RBF 4 as planned will be much more basic with no extras.

Hurtgen: The scenarios except one have been fully restored and playtesting has commenced again. The long pole in the tent on this project is the CGs. There are 3 of them and so it is taking a little while. "